RUSSIAN THROUGH SONGS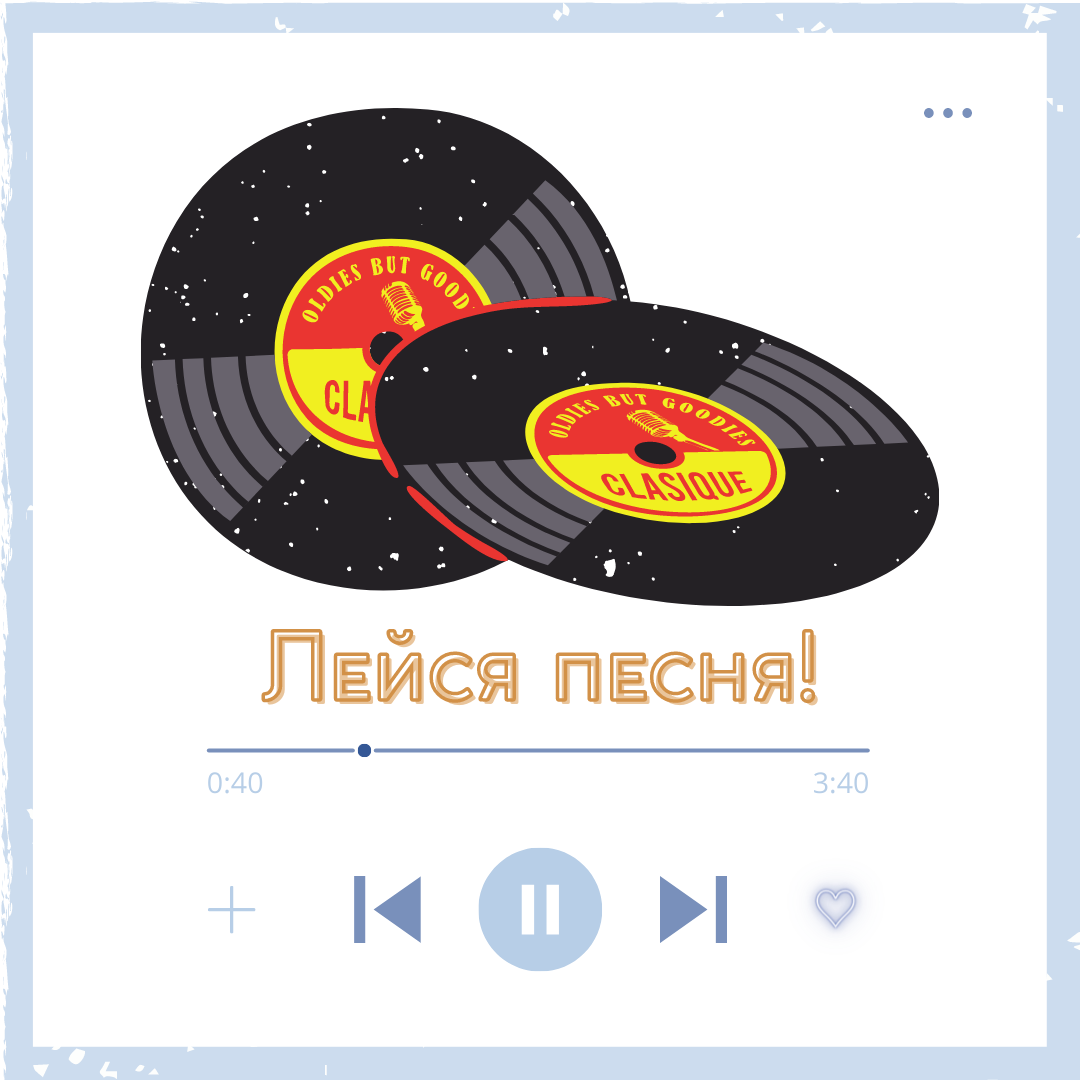 Even in the early stages of learning Russian is very important to find easier ways to memorize new words and phrases. We are certain that one of those ways is learning through music. 
This course is created for those, who want to know more about Slavs and the Russian language by studying popular songs. 
It will give you an opportunity: 
? to learn new words, phrases, colloquial and cliché expressions which are used in spoken Russian; 
? to learn natural words and expressions used by the Slavs;
? to listen to the Russian language spoken by native speakers as well as practice listening comprehension and pronunciation; 
? to feel and understand the Slavic way of thinking due to studying the original materials; 
? to get acquainted with the Slavic pop culture;
This course consists of sections, the name of which corresponds with the song name. You are able to find inside lyrics with translation into English and a set of exercises, which one way or the other are connected with the song.
The «Russian through songs» course is constantly updated.
We are glad, you joined us because this is a fun way to study a language spoken by millions of people.
Course Features
Lectures

37

Quizzes

20

Duration

Constantly updating

Skill level

All levels

Language

Russian / English

Students

7

Certificate

No

Assessments

Yes
GRAMMAR – NOMINATIVE CASE: Зайка моя! (Ф. Киркоров)

GRAMMAR – GENITIVE CASE: Лето без Интернета (Мумий Тролль)

GRAMMAR – ACCUSATIVE CASE: Песенка велосипедистов (Поющие гитары)

GRAMMAR – INSTRUMENTAL CASE: Вдвоём (Максим Фадеев feat. Наргиз)

GRAMMAR – INSTRUMENTAL CASE: Останусь (Город 312)

GRAMMAR – PREPOSITIONAL CASE: О любви (Ирина Билык)

GRAMMAR – PRONOUNS: Я – это ты (cover of Мурат Насыров)

GRAMMAR – VERBS OF MOTION: Пилот и капитан (Трио – Лев Лещенко, Лайма Вайкуле, Владимир Винокур)

GRAMMAR – VERBS OF MOTION: Я люблю (Иванушки International)

GRAMMAR – COMPARATIVE: Более или менее (DANTES)

VOCABULARY – STUDYING: Песенка студента (М. Леонидов)

VOCABULARY – CHRISTMAS: Чудо Рождества (NK)

VOCABULARY – NEW YEAR: Песня про ёлочку (Иван Дорн)

VOCABULARY – WINTER: А снег идёт (Анжелика Варум)

VOCABULARY – SUMMER: Август (Е. Фролова)

VOCABULARY – HALLOWEEN: Чёрный кот