SLAVIC HOLIDAYS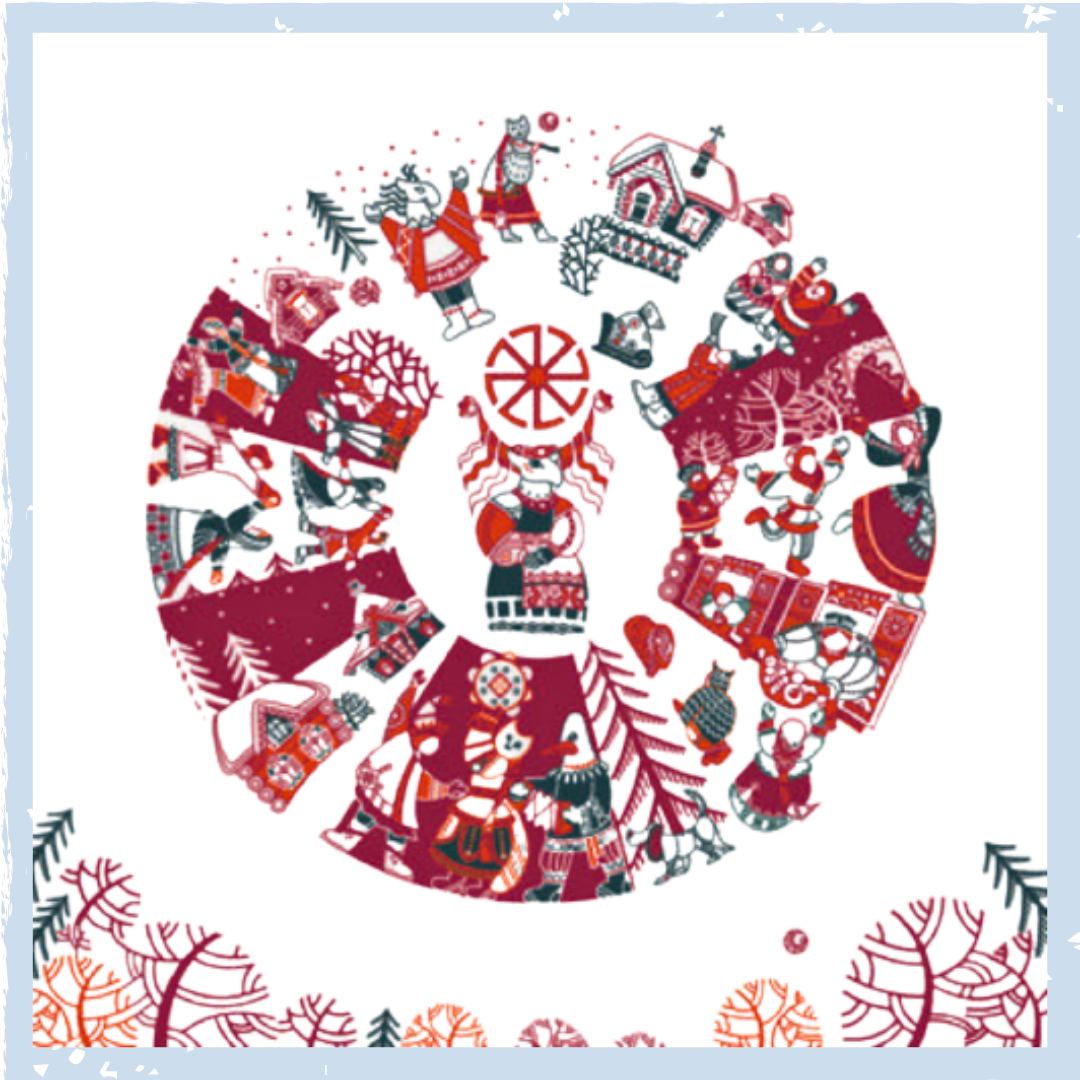 Slavs are famous for cheerful holidays and wide celebrations with colorful traditions and customs built up over centuries.
Discover Slavic culture by learning about its holidays and traditions, both new and old!
Some holidays celebrated in modern days originated back in the times of the ancient Slavs, who practiced Pagan customs. With the adoption of Christianity, many Pagan traditions merged with the new Christian customs, creating a unique pattern to understand, experience and adopt.
Each season is rich in its own peculiar and authentic holidays, celebrated with lots of delicious food and entertaining challenges.
We will be happy to introduce you the holiday's culture and celebrating traditions!
Course Features
Lectures

37

Quizzes

50

Duration

is constantly updated

Skill level

for all levels starting from A 1+

Language

Russian / English

Students

17

Certificate

No

Assessments

Yes
НОВЫЙ ГОД / NEW YEAR

ДЕНЬ СВЯТОГО ВАЛЕНТИНА / ST. VALENTINE'S DAY

МАСЛЕНИЦА / MASLENITSA

МЕЖДУНАРОДНЫЙ ЖЕНСКИЙ ДЕНЬ / INTERNATIONAL WOMEN DAY

ПАСХА / EASTER

ПЕРВОМАЙ – ПРАЗДНИК ТРУДА / LABOUR DAY

ДЕНЬ КИЕВА / KYIV DAY

ИВАНА КУПАЛА / KUPALA'S DAY

ДЕНЬ НЕЗАВИСИМОСТИ УКРАИНЫ / INDEPENDENCE DAY OF UKRAINE

ДЕНЬ ЗНАНИЙ / KNOWLEDGE DAY

ДЕНЬ УЧИТЕЛЯ / TEACHER'S DAY

ХЕЛЛОУИН / HALLOWEEN

МЕЖДУНАРОДНЫЙ ДЕНЬ СТУДЕНТОВ / INTERNATIONAL STUDENT'S DAY

ДЕНЬ СВЯТОГО НИКОЛАЯ / SAINT NICHOLAS DAY

РОЖДЕСТВО / CHRISTMAS